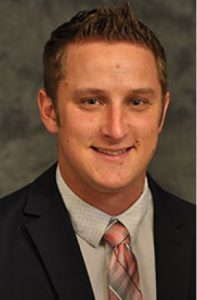 Dr. Ben Underwood graduated from Michigan State University in 2010 with a Bachelor of Science in microbiology from Lyman Briggs College. After his years cheering the Spartans on to victory, he attended the University of Detroit Mercy where he obtained a Doctorate of Dental Surgery degree in 2015. Trained in the most state-of-the-art restorative and aesthetic dentistry techniques, including implant placement and restoration, veneers, and crown and bridge, Dr. Underwood strives to provide his patients with happy and healthy smiles.
Dr. Underwood has a passion for helping people establish and maintain healthy smiles for a lifetime. He participates with the St. Vincent de Paul Dental Clinic, which works to serve people who cannot afford or do not otherwise have access to dental care. He is a member of the Michigan Dental Association, American Dental Association®, Pierre Fauchard Academy and Academy of General Dentistry. Additionally, he serves as the chairman of the Committee on Continuing Education for the Michigan Dental Association. He is also a part-time faculty member at the University of Detroit Mercy School of Dentistry and serves as a member of the alumni board of directors.
When he is not in the office, Dr. Underwood enjoys spending time on the golf course or softball diamond and visiting new restaurants in the metro Detroit area. He loves his Red Wings, Tigers, Lions and Spartans.
Honors and Memberships:
MDA Committee on Continuing Education (Chairman)
University of Detroit Mercy School of Dentistry Adjunct Faculty
Delta Sigma Delta Pi Pi Chapter Deputy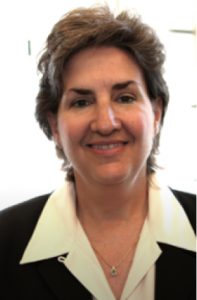 Originally from the Bloomfield area, Dr. Paula Taylor received her Bachelors of Science degree from Michigan State University in 1982. While working as a dental assistant for her father after graduation, she decided to follow in his footsteps. She graduated from the University of Detroit Mercy School of Dentistry in 1995.
Dr. Taylor enjoys many aspects of dentistry, especially treating families, both young and old, and she is a participant in the Donated Dental Care program offering dental care to those less fortunate.
Her recent continuing education concentrations include women's health issues, geriatric care and implant restorations. She is a member of the American Dental Association, Michigan Dental Association, Oakland County Dental Society, Detroit District Dental Society and Omicron Kappa Upsilon. She lives in Troy and enjoys participating in all sports, traveling and spending time with family and friends.